Expert Profiles
Alan McCann
Alan McCann has 33 years of experience as a member of the San Francisco Police Department, and more than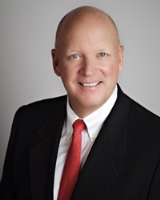 ten years of experience as an investigator. Trained in accident investigation and reconstruction, Mr. McCann has conducted over 1,000 DUI investigations and made over 600 DUI arrests.
Mr. McCann holds basic, intermediate, and advanced POST (Peace Officer's Standards and Training) Certificates. He was also awarded the San Francisco Police Department's highest honor, the Gold Medal of Valor.
Halle Weingarten
Halle Weingarten is a forensic toxicologist. She was a member of the Santa Clara County Crime Laboratory where she headed the DUI breath alcohol testing program.
Ms. Weingarten has trained police officers in the use of breath testing instruments used in DUI investigations and was responsible for maintaining the devices used in Santa Clara County.
She has qualified as an expert in driving under the influence cases in California Superior Courts and articles she has written have been published in scientific journals. As well, Ms. Weingarten has lectured to other scientists on matters related to forensic toxicology.
Paul Cavallero
Investigator Paul Cavallero has conducted over 200 DUI investigations and regularly testifies in court as a witness on behalf of our clients. As a member of our firm for over 7 years, he is responsible for gathering client discovery, filing and serving client motions in all Bay Area county courthouses, and photographing areas where clients' were stopped by police officers.